My name is Emelie Svensson and I'm a Swedish freelance journalist based in New York.
I've worked for several of the biggest magazines in Sweden such as Aftonbladet, Amelia and GP.
I have also worked as a news anchor for TV4 and a reporter for the national public TV broadcaster, SVT.
Documentaries:
I contributed to the documentary "Håkan Hellström på Ullevi" as a reporter, a movie that was shown at Swedish movie theatres. Right now, I'm working on my own project with colleague Karin Oleander – "Waiting for David".
Contact:
For further information, please contact me at emelie@emeliemedia.se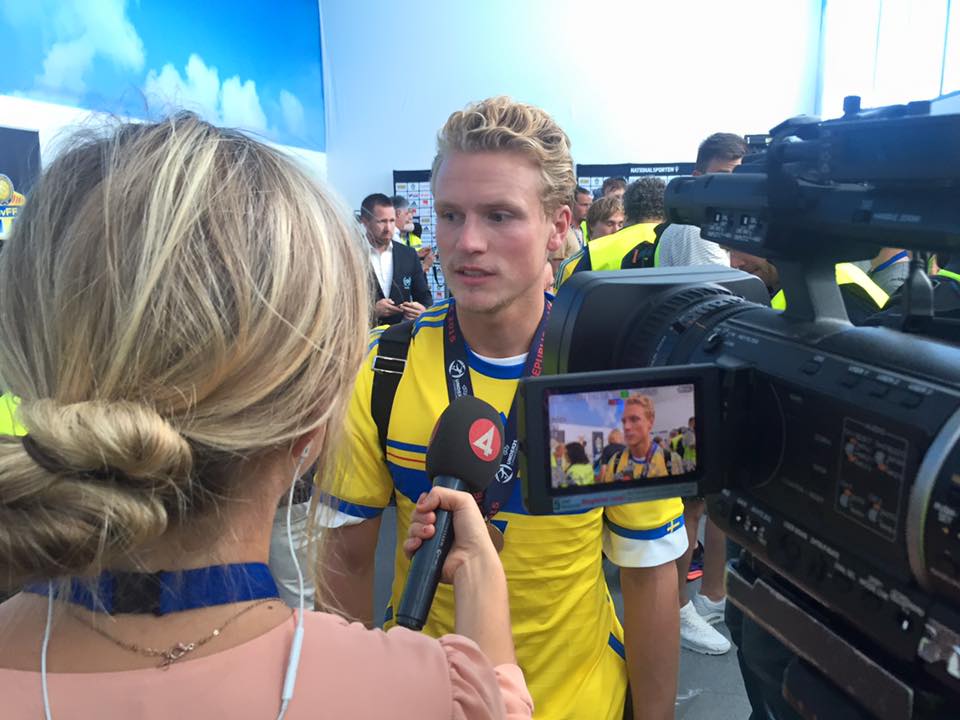 Me interviewing one of the soccer players in the Swedish national youth team.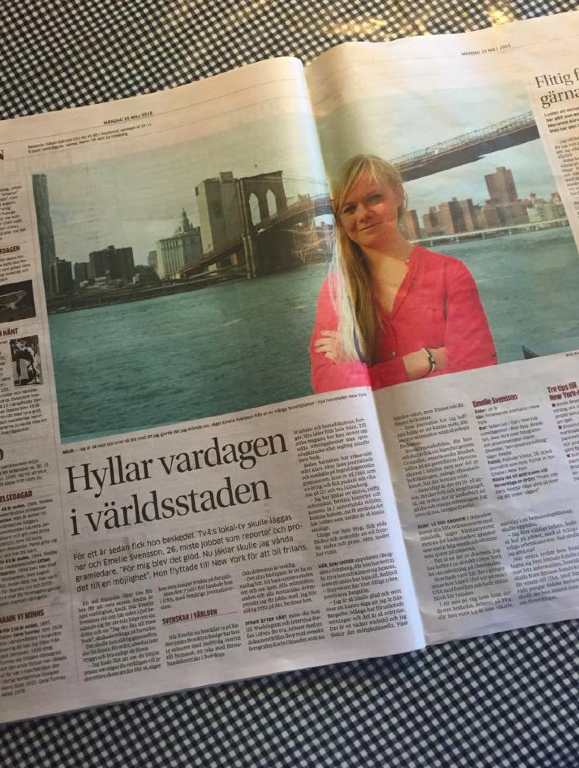 A story about me in the Swedish daily, GP.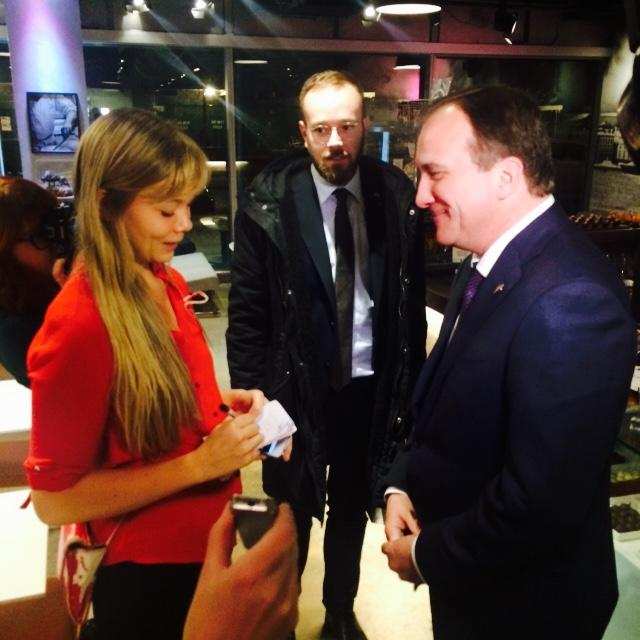 Me interviewing the Swedish prime minister in New York, 2015.